Meet the Maker Behind the Art!
Say hello to Rosie of Brushed Restorations, this week's featured Maker. She is a DIY Home Decor and Furniture Artist extraordinaire!
We asked Rosie a few questions about her life and career as a resin artist—continue reading to learn more!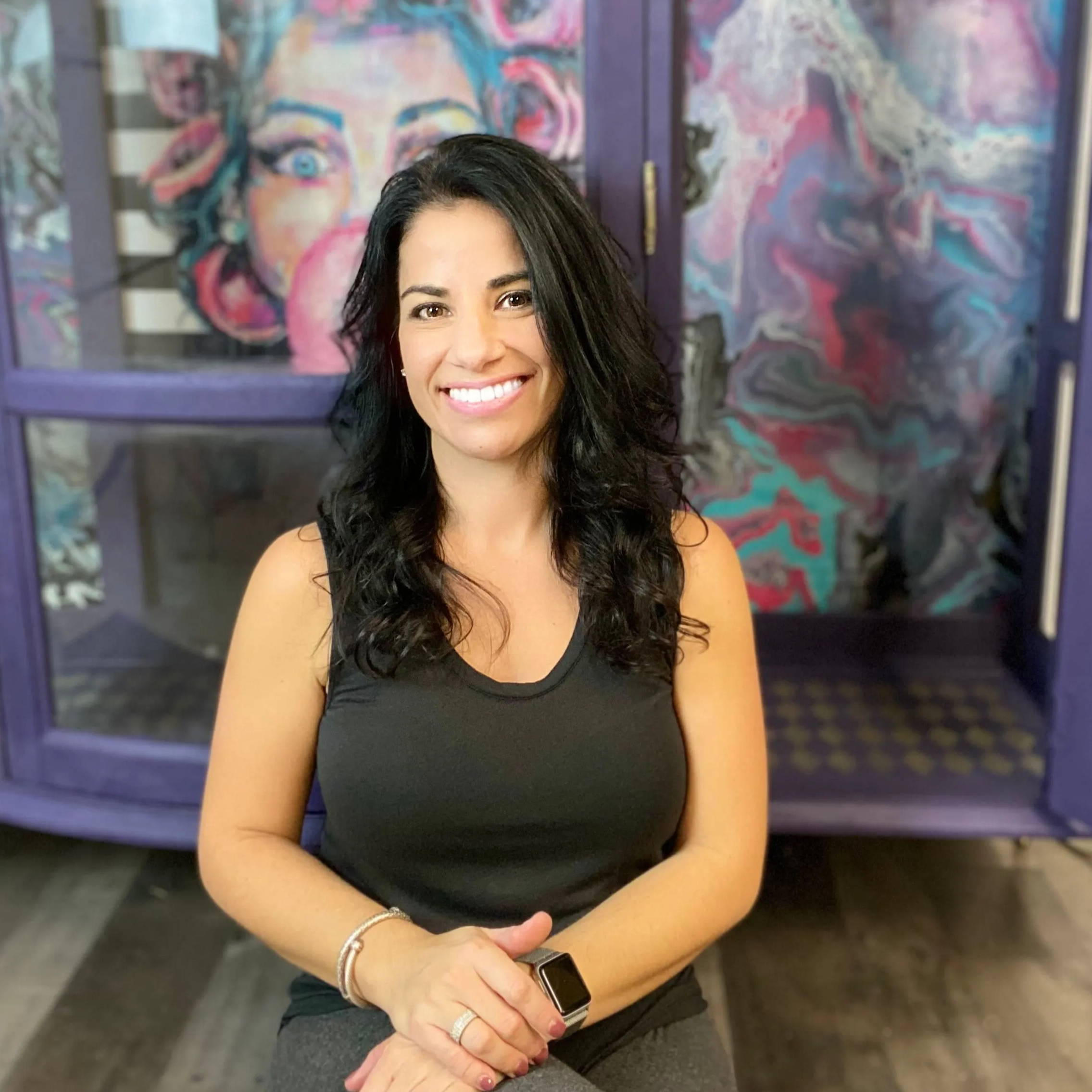 Here's what Rosie had to say...
Q. What got you interested in Epoxy Resin?
A. I started my business, Brushed Restorations, flipping furniture. I turned my hobby into a business after several friends and family told me I should. I discovered how to do a paint pour and I started doing them on furniture. I had seen another furniture artist pour clear resin over her paint pour. I decided to try it and from then I have been HOOKED! It has since opened the door to so many other things I do!! I LOVE working with resin!!
Q. How did you find Alumilite?
A. I had used Amazing Casting Resin to make stuff to add on some of the furniture I was redoing. At the time I was joining several FB groups and several people in the groups I was in spoke about Alumilite. I decided to give it a go. I first started with ACC. I loved it compared to other brands I had tried. ACC compared had less bubbles and would cure harder. It was so much better! I then learned more about ACC Plus and now use that almost always. I also use Quick Cast a lot. I love that it is tack free about 4 hours later!!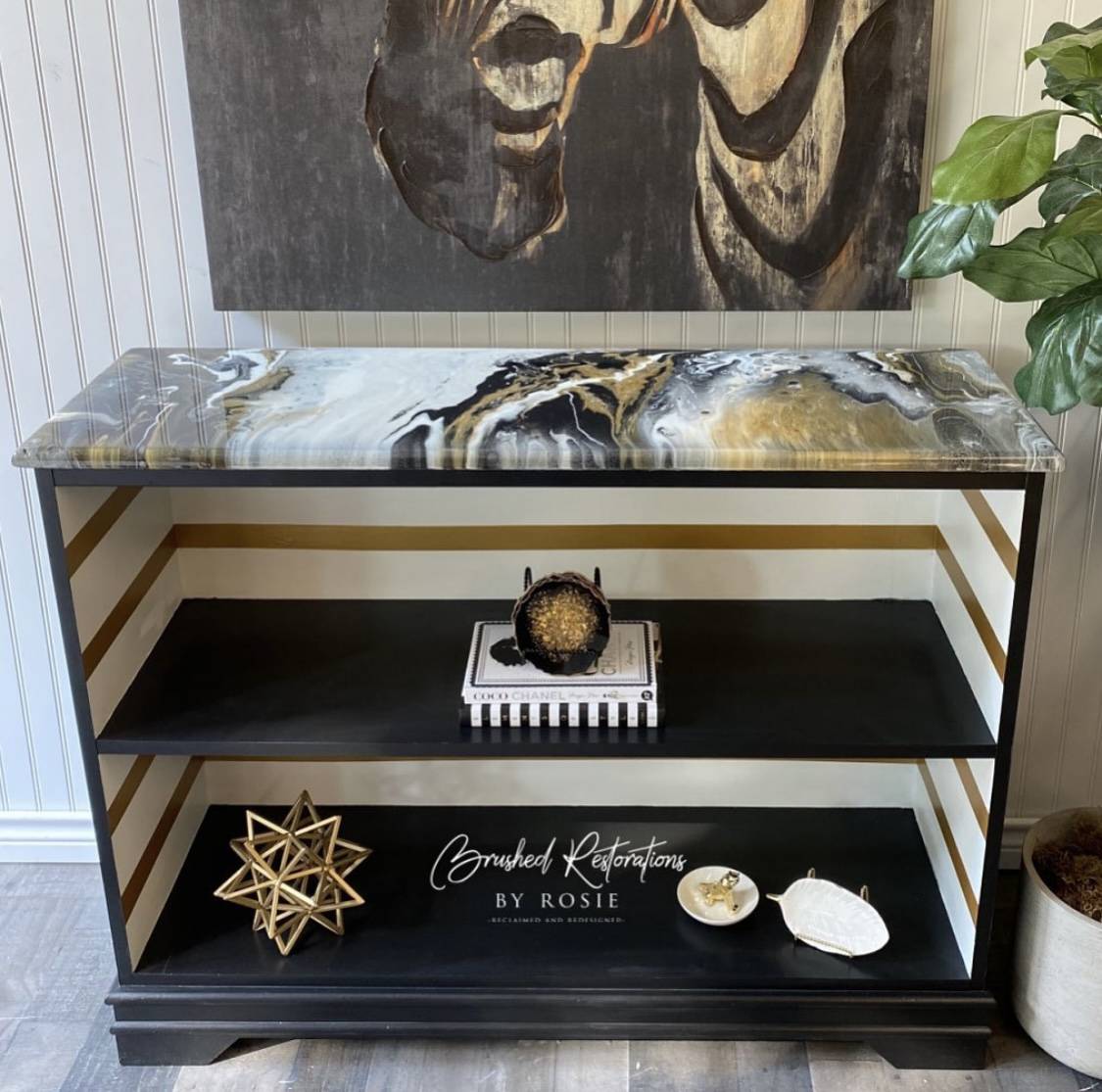 Q. How did you learn how to work with epoxy?
A. Videos! Videos! Videos! I spent hours watching other artists. After watching the videos I practiced!! When it comes to resin actually doing is how you will learn the most! When artist put videos out you really only see what they want you to see. You don't normally see what goes wrong. There are also so many factors that may cause things to not go as planned - weather, inaccurate measurements, too much coloring added, etc. I have wasted a lot of resin but every time I have learned something new!
Q. What is your workflow?
A. I have learned having a plan when you go to work with resin comes in handy! I tend to veer from that idea when I get new products and I get so excited and just start playing! I find when that happens I use way more material but I have fun! Now that I have a ton of molds, pigments, pastes, etc I try to work in big batches to be more efficient. When I have several orders to fill I need to write down my plan where I can see it so while I'm working I can try to stay on track.
Q. What's a project you've dreamed of creating?
A. I am dying to do a large wood resin table! There is so much more than just knowing resin when it comes to creating a big beautiful table. I need to learn about different woods and different wood working tools. I know I will do it! I see it happening in 2023!! Stay tuned!
Use code: ROSIE10 at checkout for 10% off your next order!
Q. What advice do you have for someone just getting started?
A. I will always say you will learn the most doing and actually working with resin. Follow other artists and if they offer paid tutorials consider paying for them! I think had I done that, I might have learned stuff a little quicker. Sometimes you spend so much time looking for materials you need, it can be frustrating!! Getting a list of supplies and materials handed to you saves a ton of time!!
Next I would say PPE!!! Be safe! Always use the right PPE! There have been times where I have done something wrong and if I wasn't wearing the right PPE it could have been very dangerous!
Don't forget that if you mess up you are learning! It can be frustrating knowing you may be wasting resin, especially when it's a lot, but those are the times you will learn and hopefully not do it again. Have fun! Try everything!
SHOP ROSIE'S FAVORITE PRODUCTS