Meet the Maker Behind the Art in this Week's Maker Monday Artist Feature!
Say hello to Reed Navarro, this week's featured Maker. Reed joined the Alumilite Maker Family in 2021. Specializing in both flower preservation and candy encapsulations, her ultra clear projects have made a name for her in the resin art community. But she doesn't just make crazy cool encapsulations. She also creates incredibly detailed alcohol ink art.
We asked Reed a few questions about her life and career as a resin artist - continue reading to learn more!
Here's what Reed had to say...
Q. What led you to make what you're making now?
A. As a new mom I needed an outlet, something that I could get lost in, something that was just my own. I decided to start painting and eventually began covering my paintings with resin. It was an instant love and I began experimentnig with resin and all the things I could make with it. Candy and flowers are two great loves of mine and they instantly became a major area of play and eventually growth for me as an artist.
Q. How did you find Alumilite? What do you like about it? Any products you want to call out?
A. Alumilite actually found me in the very beginning stages of my artistry! It was perfect timing as I had been working with another brand that was causing my skin to have very bad reactions. We began a partnership about two years ago. I started working with Alumilite Amazing Clear Cast Plus and immediately fell in love. The clarity is unmatched and the viscosity is perfect for me.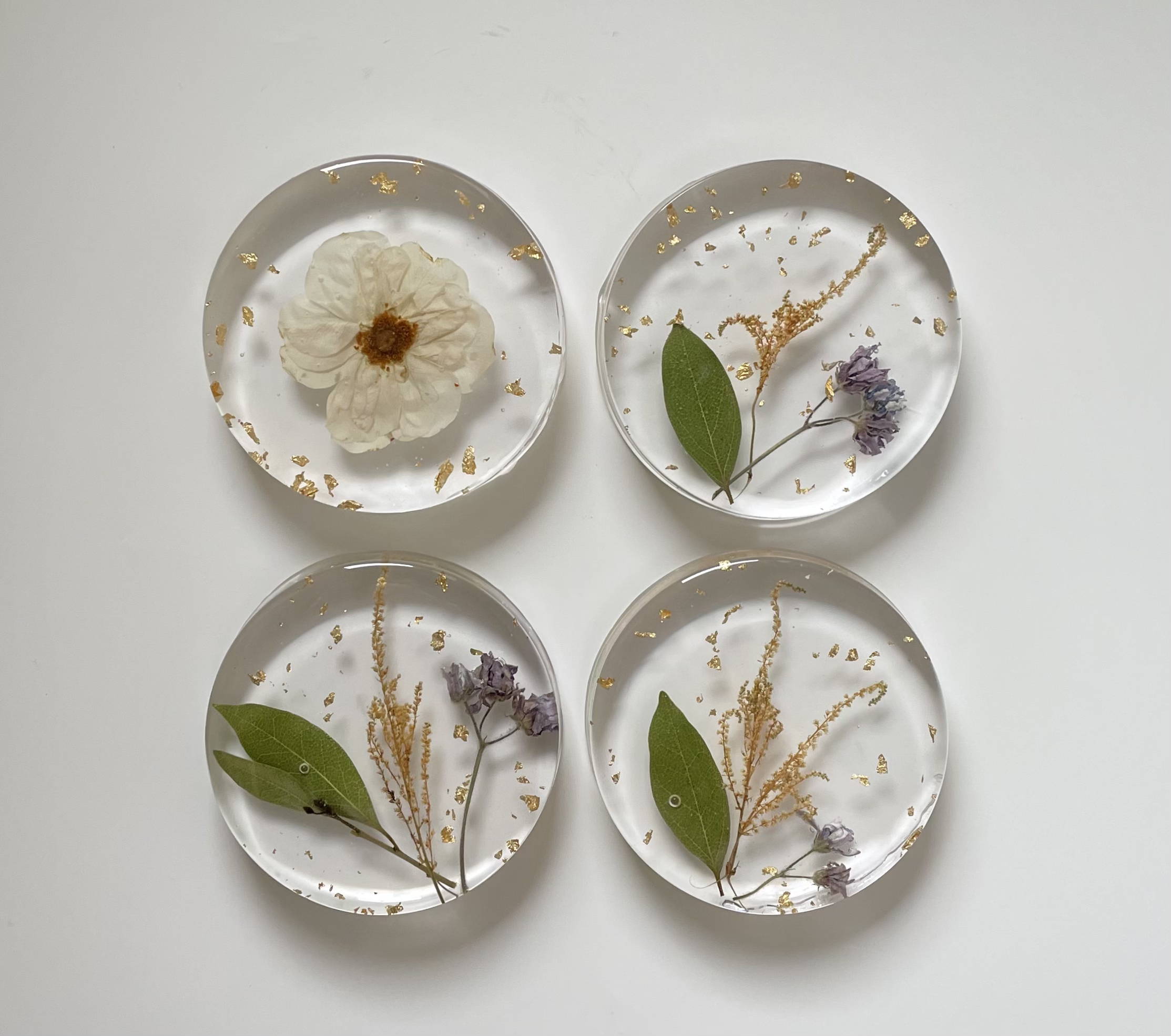 Q. What was/is your learning process? Do you take classes, watch YouTube, ask other makers, go by trial and error?
A. My resin skills are all self taught and developed through loads of trial and error. Resin is not the easiest of mediums to use. I tell all beginner resin artists who reach out to me that starting on a small scale is key! Resin is an expensive medium to work with so using small amount to learn techniques is the smartest way to do it. Then with time and experience go larger!
Q. What is your making process? Are you someone that plans your projects out in detail beforehand? Or do you tend to let the project take you where it leads?
A. My resin projects mainly consist of candy wall art pieces and floral preservation pieces. For my candy wall art pieces I send candy palettes to my clients prior to beginning their pieces. Then I just go with the flow as I am making it and trust my artistic intuition when it comes to balance and placement. For my floral preservation pieces everything is meticulously thought out and pre planned.
Q. Have you made a business out of your making? Or is it more of a hobby of your?
I am a small business owner due to the growth and demand I have as an artist now and it's such a wonderful opportunity to have been able to forge for myself.
Use code: REED10 at checkout for 10% off your next order!
Q. Have you worked on any notable projects recently?
A. 2022 was definitely a year for the books for me as an artist. I got to work with HBO and create a special piece for the set of one of their new series.
Then I got to work for a cruiseship! I did a tryptich for the Wonder of the Seas, the largest cruise ship in the world! Made by Royal Caribbean. That was a pretty cool commission.
New York was an amazing experience getting to help the Serhant team launch 100 Vandam. I got to make an installation in the penthouse. It was a candy pop-up with a collection of five candy wall art pieces. It was on display during fashion week for the Christian Cowan show and launch of the building.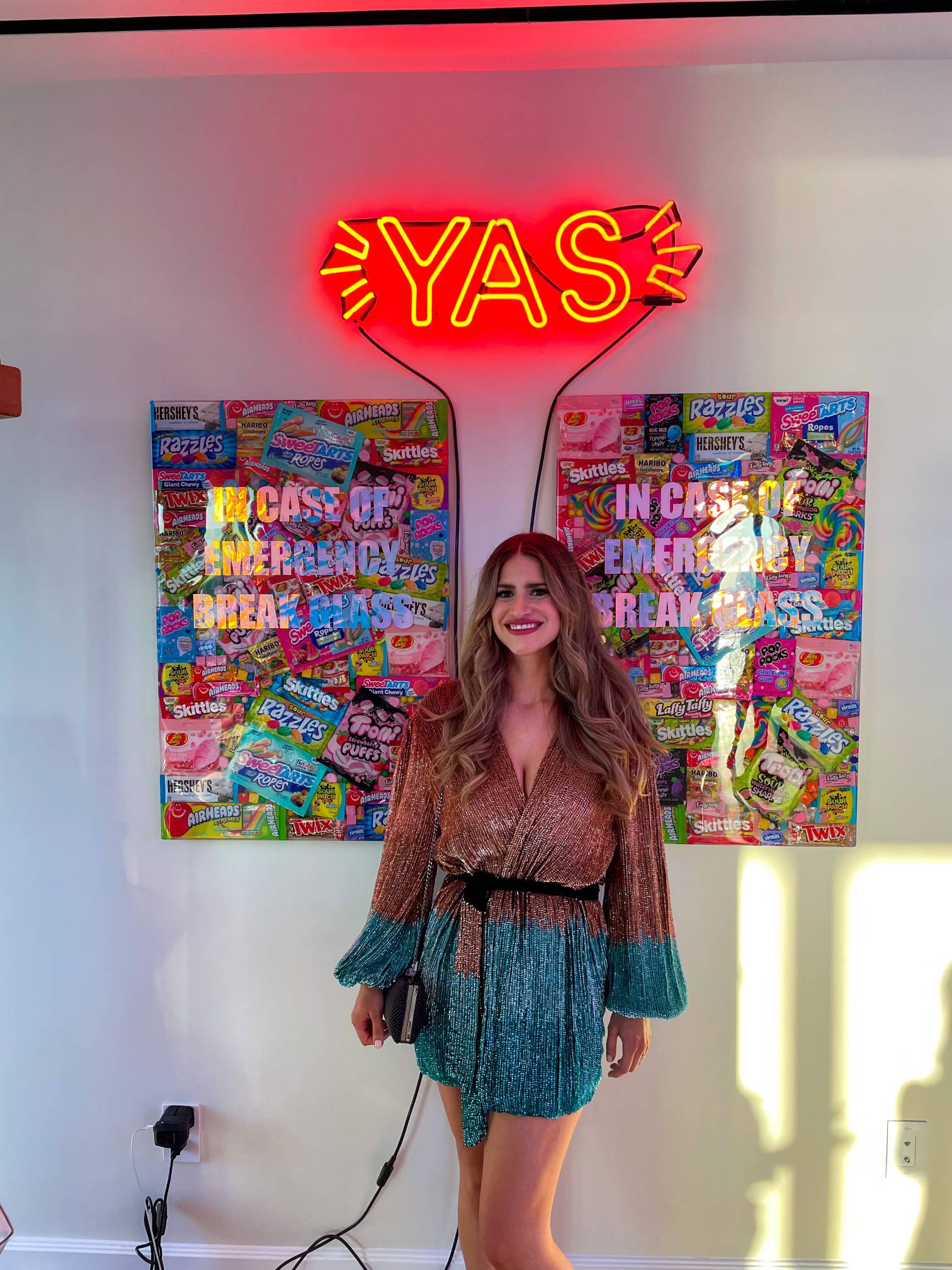 Q. Are there any making techniques you haven't tried that you're interested in learning more about?
A. Of course! I am the type of artist who never wants to be boxed in to one thing or one style. That's what has made me successful in my eyes. I have many "businesses" in one by not just offering one thing to my clients. I would LOVE to offer furniture options, charcuterie boards, and experiment with 3D resin wall art!
Q. Do you have any advice for other makers out there that are either just getting started or are just interested in learning more?
A. Oh gosh I have so much I could share with makers!
If you think you mixed a bad batch dump it out.

Always mix thoroughly!

Don't be afraid to fail, that's how you learn!

Put yourself out there, what you like maybe no one else will and what you hate someone else may love.

Growth takes time, perseverance breeds success.
SHOP REED'S FAVORITE PRODUCTS