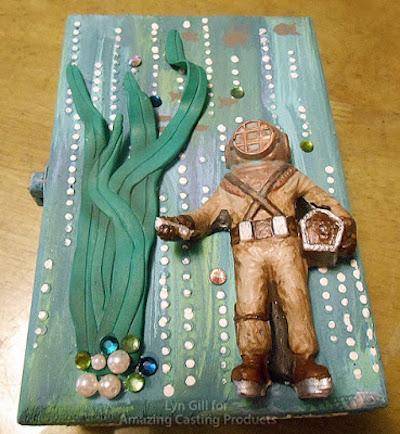 Create Your Own Trinket Box With the Amazing Casting Line
Hi everyone! It's Lyn here again from LynzCraftz – join me on a Cre8time journey beneath the waves with this super fun project. My "Voyage Beneath the Waves" trinket box started out as an old aquarium embellishment that had ceased to function.
Step 1 Create mold with figurine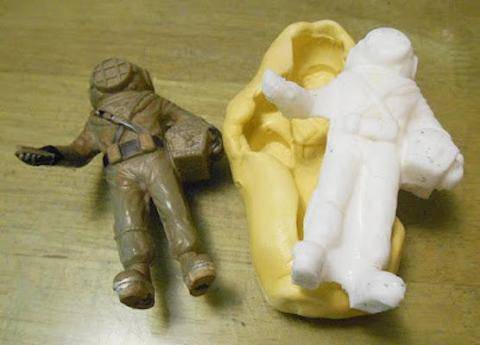 Step 2 Paint molded figurine
After de-molding, I painted him with acrylic paints. He turned out nice!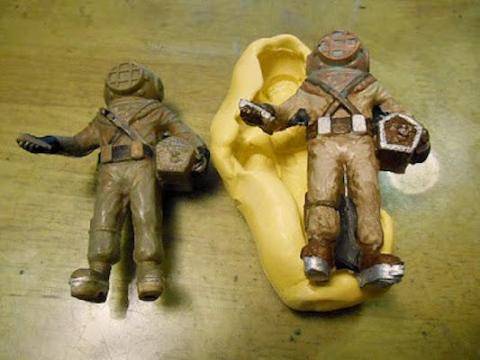 Step 3 Attach figurine and decorate box
I took a small wooden hinged box (from the craft store) and began to set the scene. I painted the box blue and added some stenciling with texture paste in the form of bubbles.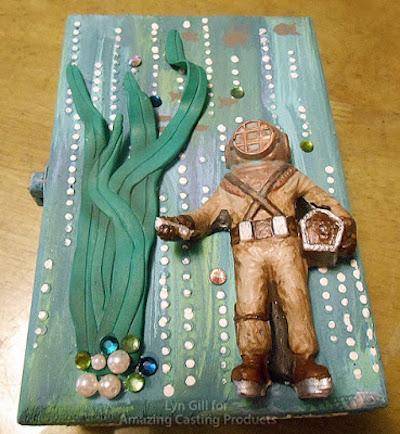 ---
Step 4 Continue to add depth with paint
Then the box got a few more layers of acrylic paint in some underwater colors. I finished off the box with hand sculpted seaweed, some pearls, rhinestones, and sand mixed with an acrylic matte medium.
---