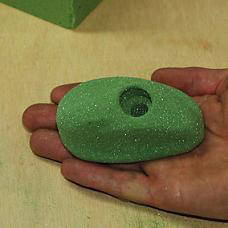 Everything has to start with an original.
In this how to you'll learn to make foam originals for casting rubber molds.
Modeling Foam
Markers
Fine Hand Saw
Fine Hand File
Different sized drill bits and the bolts your using
Sized Tubing (optional)
---
Pick what size handhold you want to make, and cut off a peice of foam about that size.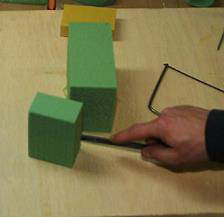 Draw lines on your foam block to guide yourself in cutting your foam mold.
Step 3 Cut to your desired shape
Cut out the shape of your foam mold using a fine hand saw.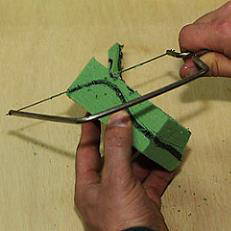 Step 4 FIle to smooth and shape
The saw does a good job of cutting off the basic pieces. Now use a fine hand file to smooth and shape your foam mold.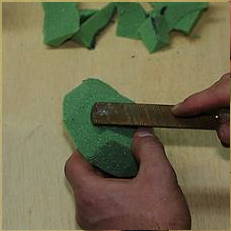 Finely finish off your custom foam mold to exactly the shape you want. You can file in your own curves and edges for any feel or difficulty.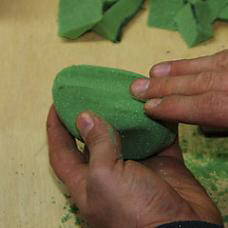 Step 6 Bore a hole in the foam
It's time to bore out a hole in your foam so that a bolt or screw will be able to go through your final mold project. You will need a couple different sized drill bits, and the bolts that you're going to use to fasten your handholds to make sure they're going to fit.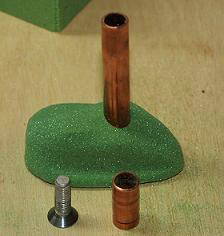 Step 7 Make the hole large enough
Using the drill bit and a little tube to guid it, drill out the hole for your bolt. Then, using a larger drill bit, widen the top part of the hole so that a bolt head and rachet socket will be able to fit in there.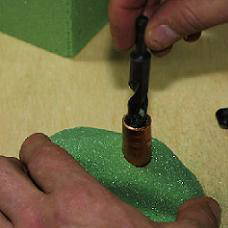 Now your foam mold is ready to be applied into the casting phase of making your custom handhold!