Posted by Alumilite on Sep 7th 2021
Check out these beautiful pieces!
Frida Kahlo's works are often categorized as Surrealist because of her sometimes bizarre and disturbing themes. I wanted to make a one-of-a-kind piece that would fall somewhat under that category – so I made a mold of an incomplete face to create unique jewelry "In Remembrance of Frida".
---
I started with this mold cast from a polymer clay sculpted original. I have an idea of the finished piece, but I need to work on it a bit more by altering this mold.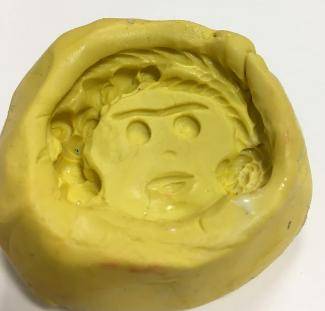 These products are amazing and they really allow you to get creative! I took my original mold and cut it up!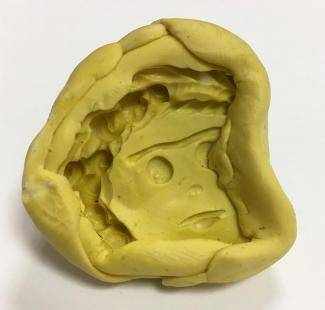 Step 3 Mix up resin for embellishments
Did you know that mold putty adheres to itself?! I made a batch of Amazing Mold Putty and added a border to close up the sides.... making a new mold from an existing one. I made some castings of these half faces with Amazing Casting Resin. While curing, I made some embellishments.
I want to add flowers, but not ready made, so I made my own. For the petals I used resin sheets using Amazing Clear Cast Resin with Alumilite Red and Blue dyes.
**TIP** When adding color to your resin, add dye to part "A" of the resin, mix it well, then add part "B" of the resin. Once the resin is completely mixed, let it sit for a little while to make sure all bubbles disappear.
To make my resin sheets I simply pour/spread resin onto the the back of some of the molds. For this project I used a round mold – look how beautiful and translucent the blue is!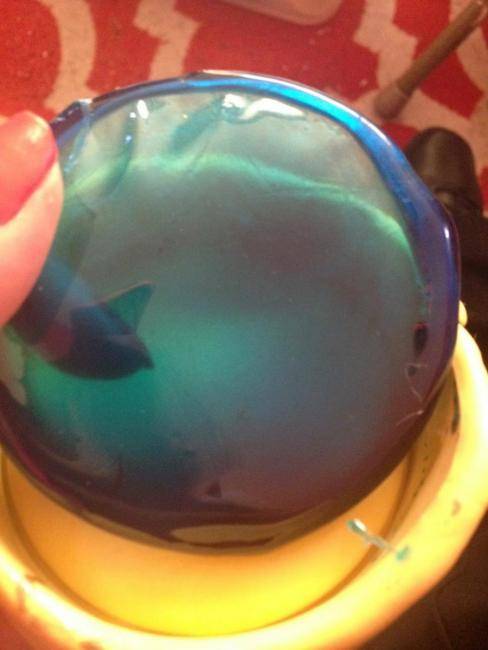 Step 4 Cut resin to shape before fully cured
I spread thin layers of blue and red and let cure, but not the full 24 hours. Resin that is solid but still soft and pliable can be easily cut with scissors.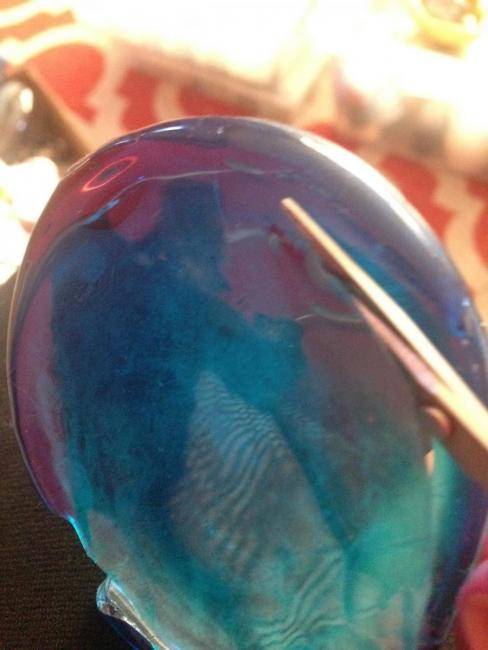 Step 5 Paint and allow to dry
I hand cut petals out of my resin sheets. I hand painted the resin faces with acrylic paint and added Mod Podge Dimensional Magic in silver to add sparkle to the red and blue resin petals. I set aside all pieces to fully dry overnight.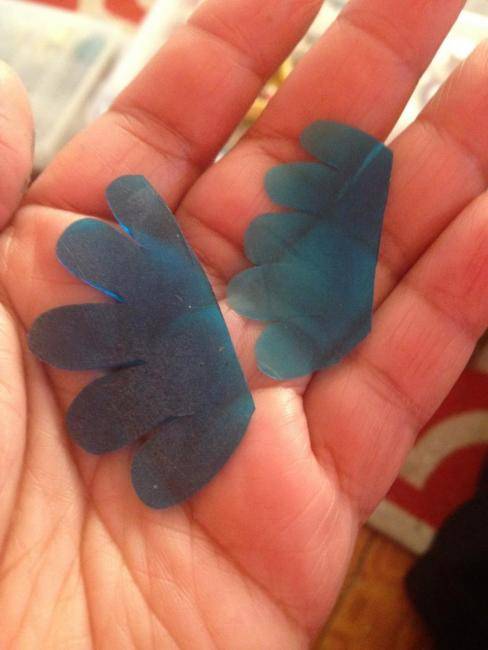 Step 6 Use resin to glue together
I use Amazing Clear Cast Resin as a glue to adhere the resin petals and pinbacks. The resin dries completely clear, and will keep things in place securely.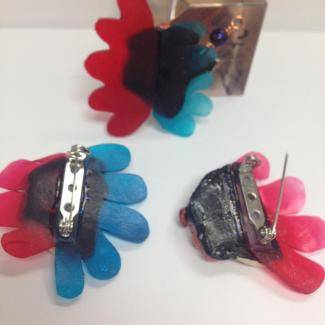 When dry I use more clear cast resin to glue the rhinestones to the front and to give a sealing layer to the entire piece. My pins are complete! I used one face to make a necklace. For this I drilled a tiny hole to accept jewelry wire to create a pendant and strung it onto a chain of beads.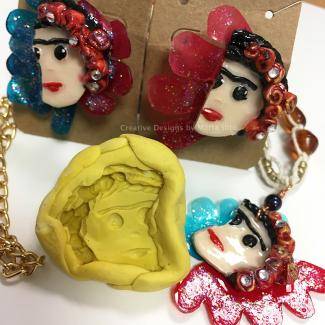 I had fun making these unique, one-of-a-kind "In Remembrance of Frida" jewelry pieces. How would you alter your molds to create something new?