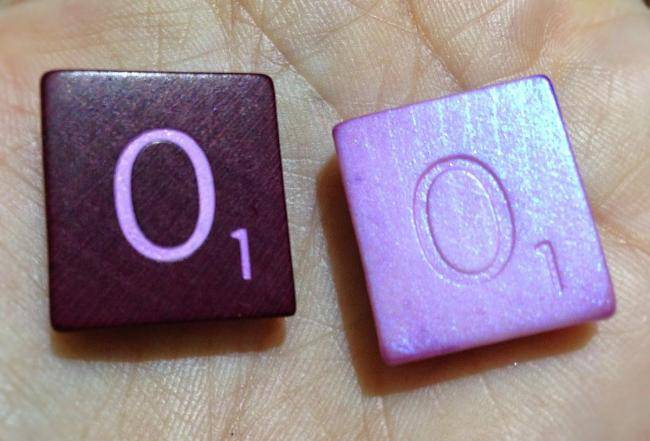 Want to make Scrabble letters for art projects?
Hello Amazing Makers! Susan here to share how you can translate game pieces into custom embellishments for use in your ART projects... especially those needing letters. At family gatherings, the board games come out and things get pretty competitive. Scrabble is one of our favs and my dear MIL has a fancy edition that has pretty burgundy colored wooden alphabet tiles. You know what I was thinking right??! I have to mold these!!! So she let me borrow them so I could do just that.
Scrabble letters
Amazing Mold Rubber
3M Spray Adhesive
Detail scissors
Paintbrush
Alumidust
Mixing cups
Step 1 If you can't find what you need at the thrift store, why not make it
Thanks to ideas on Pinterest... finding Scrabble tiles at thrift stores or yard sales is near impossible. Molding Scrabble tiles is nothing new... but I want to mold the whole alphabet so I can spell out anything I need. For this I'm enlisting Amazing Mold Rubber – which will give me extreme detail, even from these tiny tiles, and help me mold them all at once.
Step 2 Select letters to mold
First I select enough tiles to get one of each letter, a couple blanks, and then chose a few letters for duplicates (vowels and for spelling double letter words). I prepare a mold box from recycled plastic packaging by spraying the base with a nice even layer of 3M spray adhesive and let this dry a bit until tacky to the touch. I place/arrange the tiles into the mold box – pressing each tile firmly into the tacky spray adhesive, leaving about 1/4" between each square and clearance from edges of moldbox.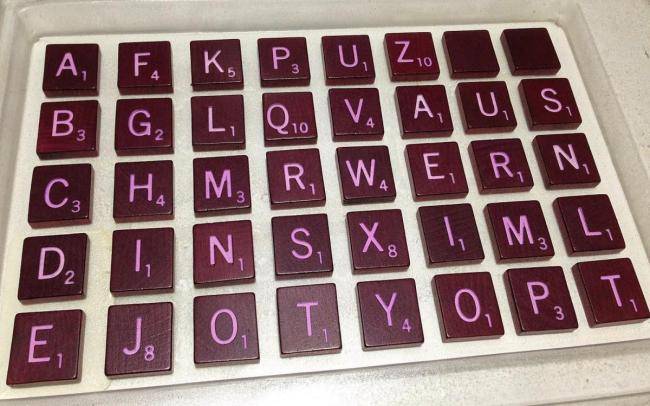 Step 3 Pour Amazing Mold Rubber
I prepare an entire Amazing Mold Rubber kit to pour my letter tile mold (any remaining will go to help fill another mold in the works). I poured the mixture gently between and over the tiles, completely covering them all by about 1/8" to the top. I watched for any trapped airbubbles, and kept a close eye on any tiles trying to swim away until about a 1/2 hour passed. Two looked like the corners were poking up, so I pressed them back down.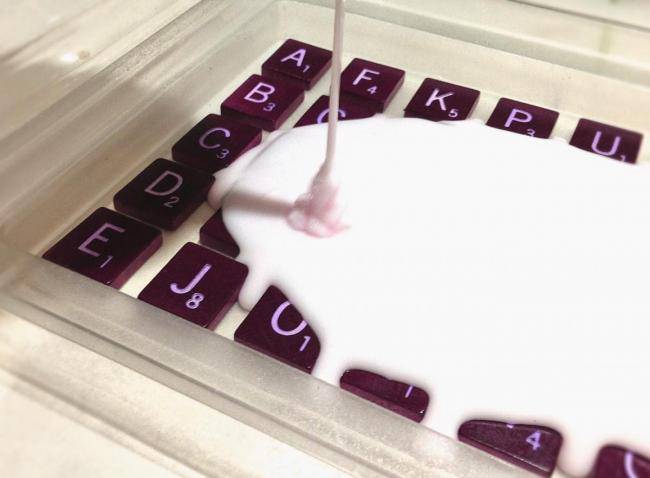 Step 4 Glue items to mold box
**A NOTE** it's important to GLUE your items to the mold box so things stay put and don't float away. My spray adhesive method works pretty good and this is the first time anything got away on me. These tiles are so lightweight, I can see how the strength of the liquid silicone could set them free. Luckily, the one that floated up is one of the letters I put twice, so I just chuckle at the random square on the back of my mold. I can always go back and fill that square in the next time I have a bit of mold rubber leftover.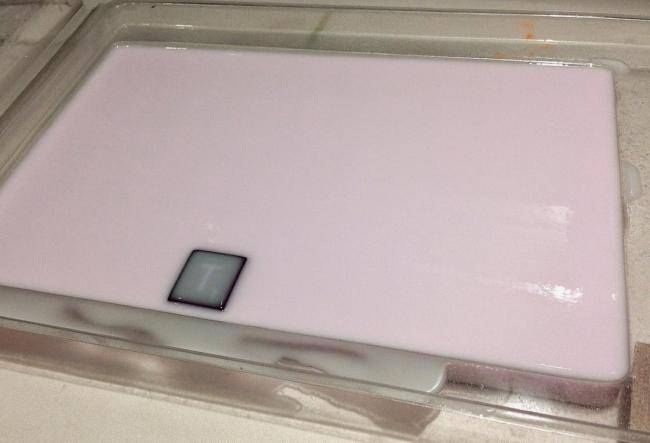 Step 5 Trim silicone mold
After a few hours I can remove the tiles from the mold and using detail scissors, I gently trim away any fringe of silicone that had oozed under the tiles. Now I am ready to cast some letters. The cast letters have AMAZING detail – even the woodgrain in the tiles is perfectly rendered as well!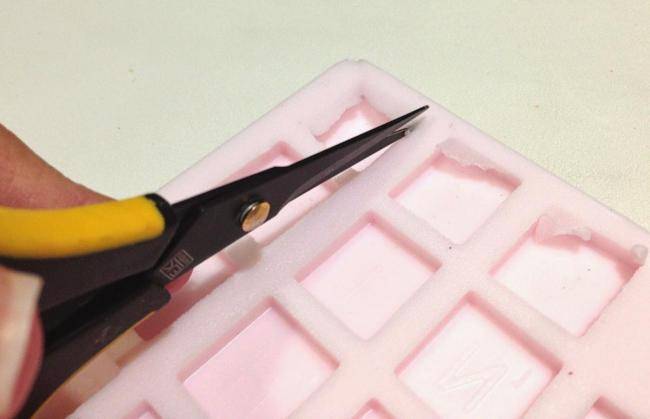 Step 6 Prepare Amazing Casting Resin
I select a few letters to spell out "amazing" and dust them with some Light Purple Alumidust using a paintbrush. I prepare a batch of Amazing Casting Resin – approximately 1 oz. each of parts "A" and "B".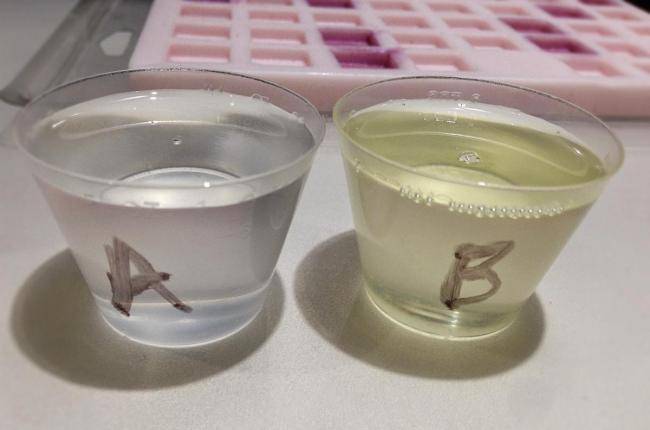 Step 7 Add Alumidust to mixture
I added some of the same Light Purple Alumidust into my mixing cup to tint the resin.
Step 8 Pour Amazing Casting Resin into mold
I pour the colored Amazing Casting Resin into the selected letters and poured the remaining resin into other letters and another mold on standby so I don't waste any of this lovely purple resin.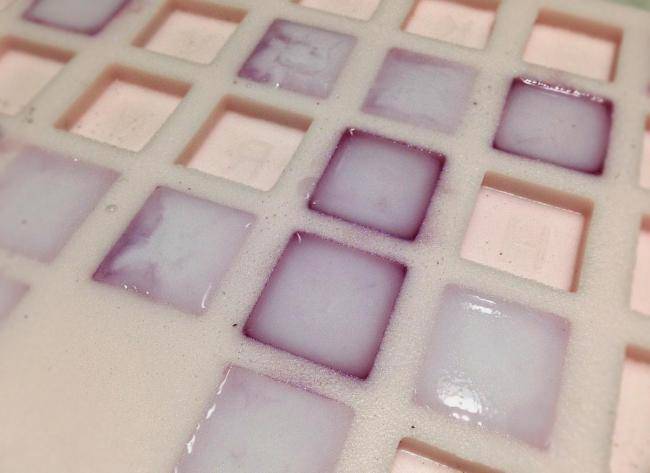 I am always so excited to see the end result! One thing that is important to note - plan to take your time and use patience when pouring resin in smaller cast items. It's better to make smaller batches of Amazing Casting Resin and pour slowly – large mixed batches heat up really quick and makes the curing faster... which you then have to pour in a hurry (which is what I did here). As a result, I overpoured a couple of my tiles which can be fixed with a little filing.