Posted by Alumilite on Sep 22nd 2021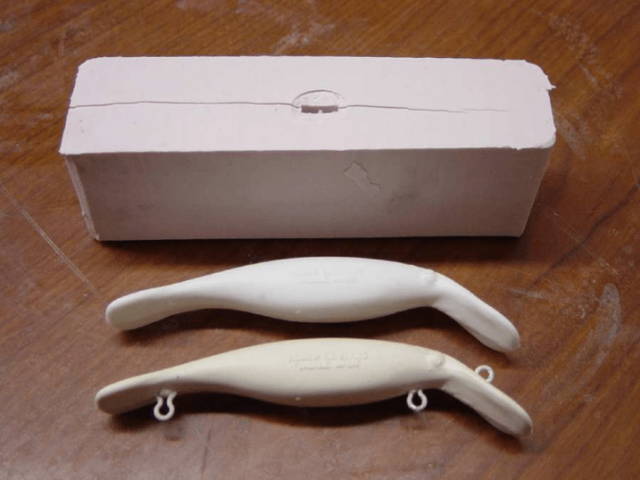 Looking to make your own fishing lures?
This one piece mold and cast tutorial allows you to make a one-of-a-kind fishing lure that is uniquely yours. Here we walk you through replicating a Swim Whiz fishing lure from molding to casting using Alumilite products.
Step 1 Create a stand for lure
First we need to create a stand on the lure's back which will help suspend the bait as well as act as the pour hole for the lure. In this example we simply cut a 1/4" tall section of a wood craft stick and glued it on the crest of the lure's back.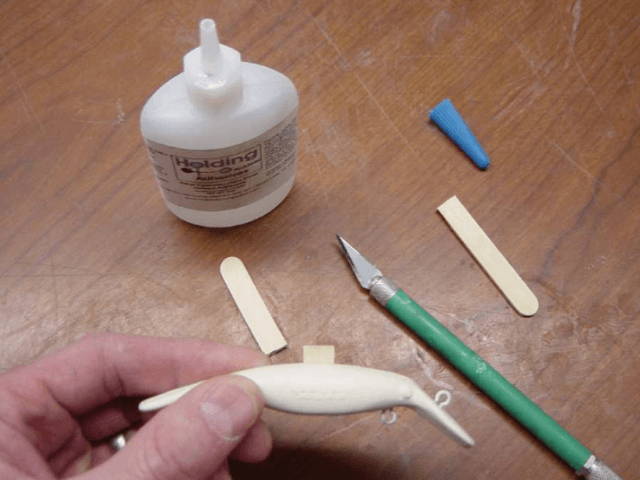 Step 2 Glue model to stand
Next we glue the lure upside down on the stand that was created by the wood craft stick. When using super glue, it is helpful to use super glue accelerator. Most industrial strength super glue manufacturers also make accelerator which enables the super glue to cure within seconds of applying.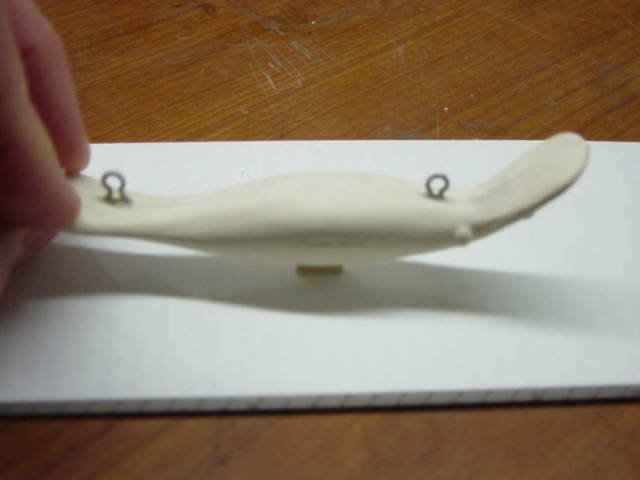 Step 3 Create a custom fit mold box
Use Alumilite's corrugated strips to create a custom fit mold box around the lure. A 1/4" wall thickness on each side is perfect.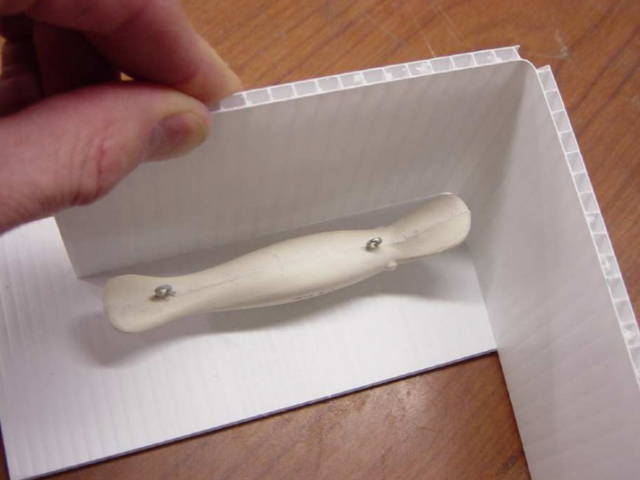 Continue to make your mold box until it completely surrounds the lure.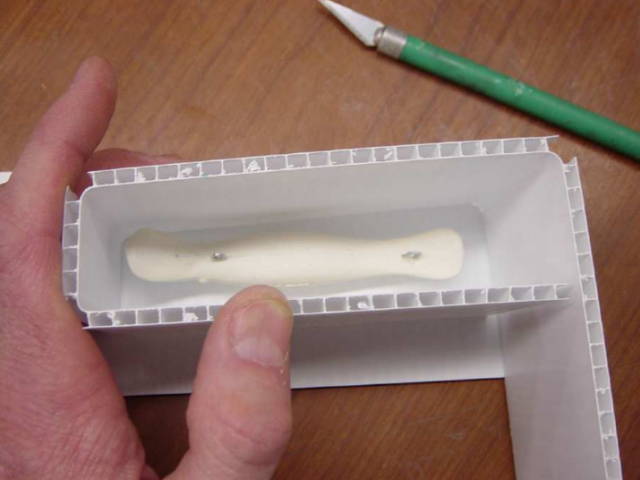 Cut the remaining plastic off, glue the box together, and seal the bottom edge with hot melt to make sure the silicone will not leak out of the box.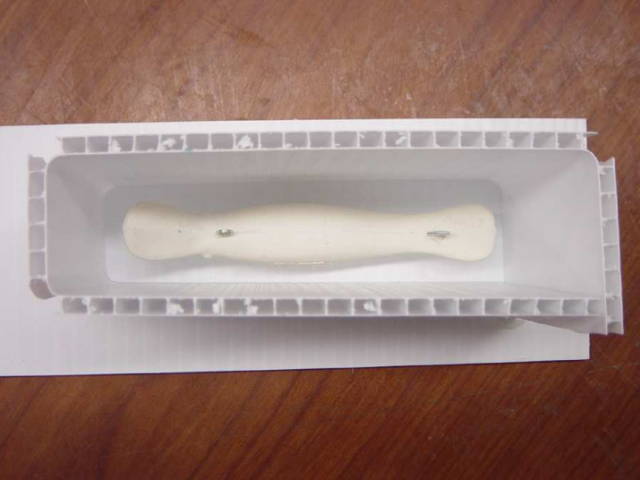 Once your mold box is assembled and sealed (double check), mix and pour Alumilite's High Strength 2 Mold Making Rubber to make a perfect 1 piece mold of your original.
If you have the ability to degas the silicone it is highly recommended as this will help avoid air bubbles (created when stirring) to float up to the back of the lure and be stuck in your mold.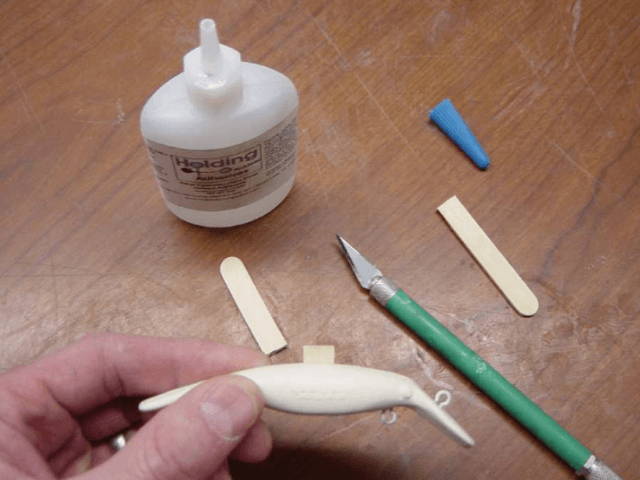 ---
Now that you have learned how to make a 1 Piece Fishing Lure, you can create an unlimited amount of lures for yourself. Our products allow you to change the bouyancy, color and feel of any lure you desire to make.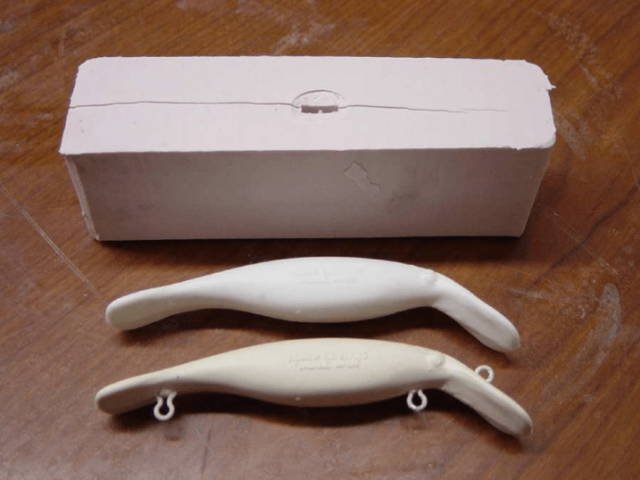 ---