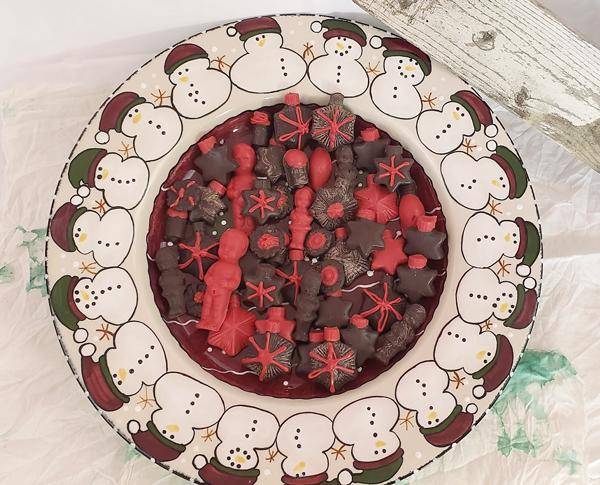 Make some fun festive treats!
Happy Holidays everyone – Tracy here to share some fun festive treats! With the holidays upon us, the month is filled with get togethers with friends and family. I knew I wanted to make something special for a Happy Hour gathering with some co-workers, and I knew it had to involve Amazing Casting Products.
Step 1 Gather assortment of ornaments and press into mold putty
I decided to make some chocolates. I have some molds in my stash that I could use, but I wanted something more "seasonal". I grabbed a couple of mini ornaments and took the hook off the top. I put down some waxed paper so the mold putty doesn't stick to my table surface. I mixed up equal parts of Amazing Mold Putty and flattened out to about a 1/4" depth. I then pressed in my mini ornaments, taking the edges and pressing and wrapping them up the sides of the ornament.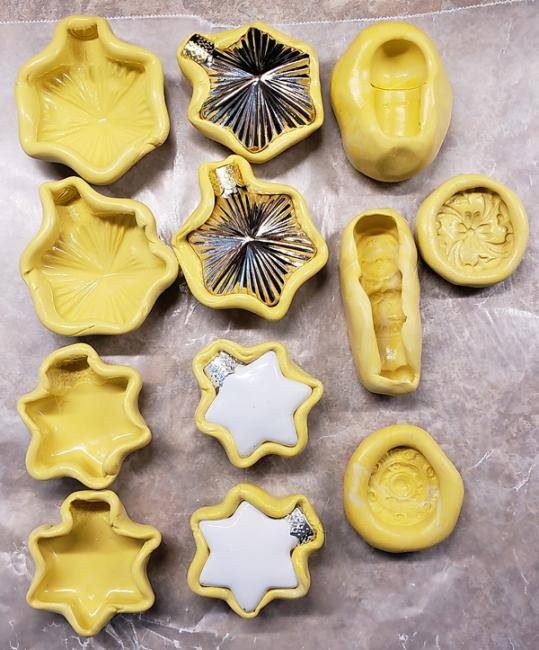 Step 2 Melt chocolate to pour into molds
I made multiples of the mini ornaments so I could make more chocolates at the same time. I did gently clean all of my molds before going to the next step.
Once I had all of my molds done, I melted some dark chocolate in the microwave in small batches. With a teaspoon, I carefully poured melted chocolate into each mold, then tapped them on the table to settle the chocolate.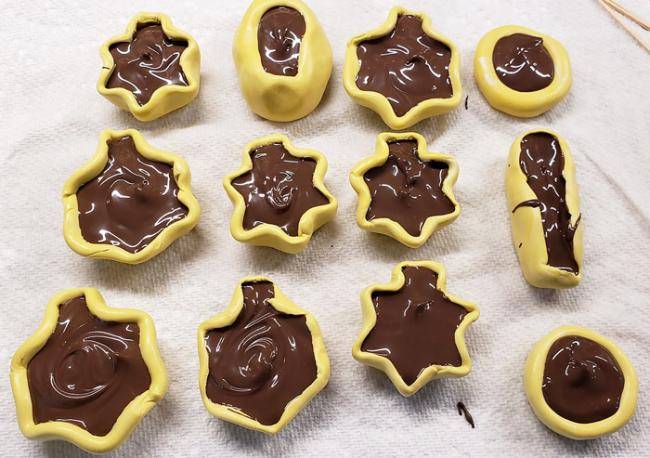 Step 3 Place in fridge to set
I set filled molds on a plate and placed them in the refrigerator for about 10 minutes so the chocolate can fully harden. In minutes, I was able to pop them right out of the molds and refill to make more.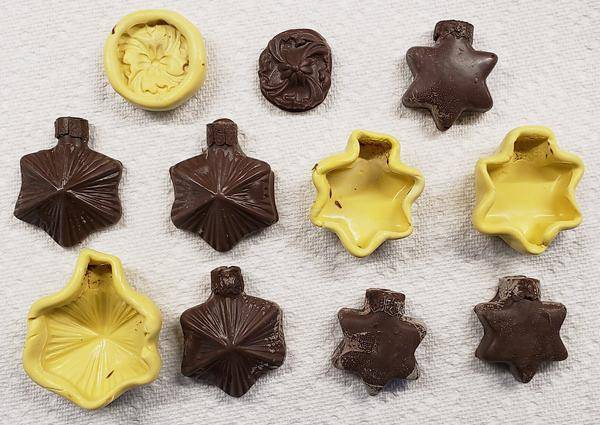 Look at all the amazing detail!
Step 5 Continue steps to make more and decorate
I melted more dark chocolate and also some red dyed chocolate. I continued pouring chocolate into the molds and placing them in the refrigerator to chill as my bowl of chocolate ornaments fills.
I spooned some of the red chocolate into a piping bag and decorated the completed chocolates.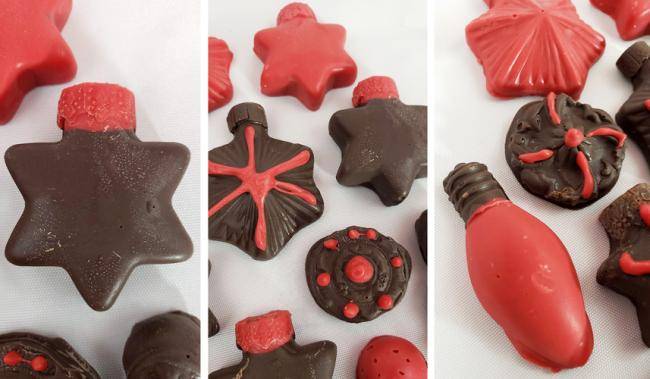 ---
I really like how they came out and I can't wait to share them with my friends. How do you personalize sweet treats for your Holiday events?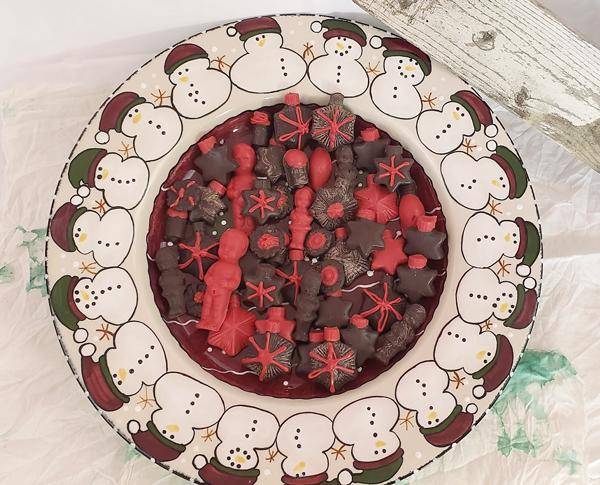 ---