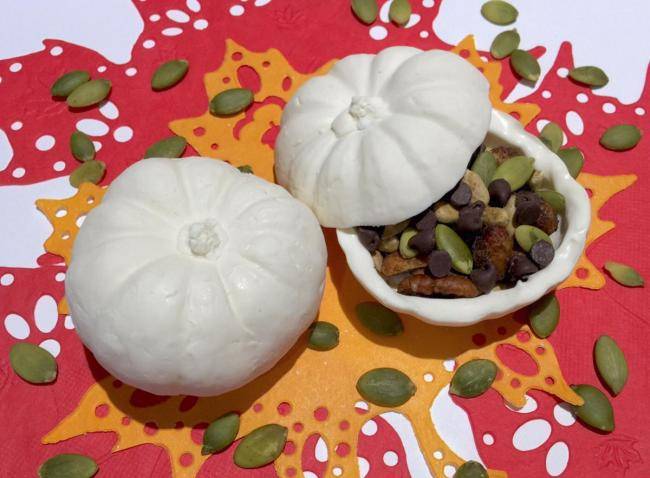 Need a new festive setting?
Greetings Amazing Makers! Susan here to share some DIY treats for the Thanksgiving table. I made a few fun molds for molding chocolates and other sweet treats using Amazing Remelt and Amazing Mold Putty. Join me as I show you how I make these chic pumpkin favors filled with Thanksgiving treats.
Step 1 Amazing Remelt makes crafting simple and quick
Amazing Remelt and Wilton Candy Melts are a perfect match for making custom chocolates! Both products melt down in minutes using your microwave, making it simple and quick to make your own sweet treats like a pro. The best part is that when I am done using this mold for Thanksgiving, I can melt it down and mold something festive for Christmas!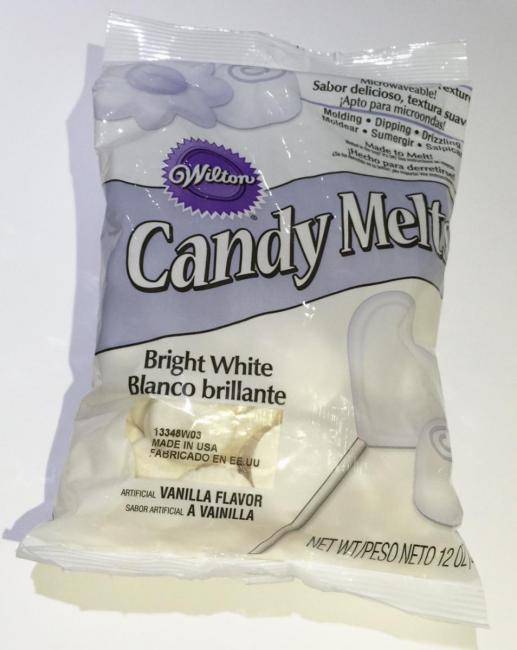 Step 2 Place mini pumpkin in bowl and melt Amazing Remelt
First I select a mini pumpkin from the produce section. They are so cute! I find a tapered glass bowl deep enough to fully cover my pumpkin. I then melt down a container of Amazing Remelt using the lowest setting on my microwave in thirty second increments until it is completely liquified.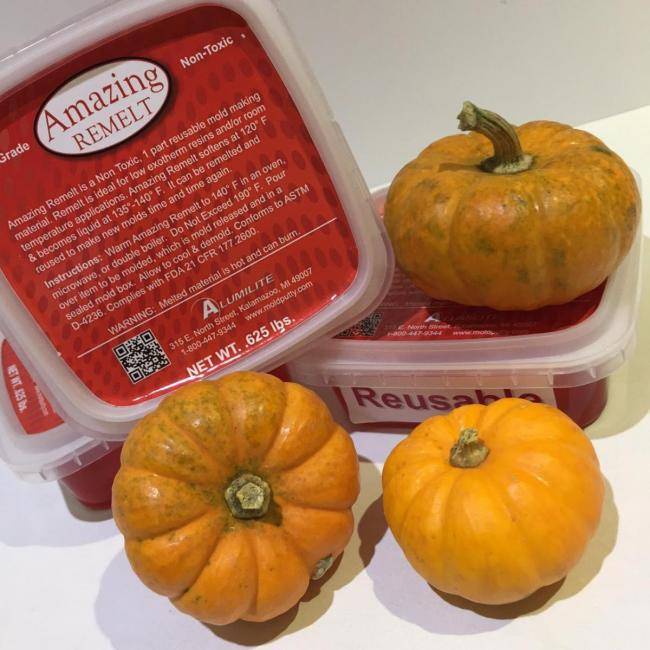 TIP: I pour a small amount of Amazing Remelt into the bowl and let cool a bit before placing pumpkin in it. ALSO, I dip the top of the pumpkin into the liquid remelt to coat the stem and let any air bubbles release before placing it in the bowl and fully covering with Amazing Remelt. I cover the entire mini pumpkin and fill about 1/4" over the top.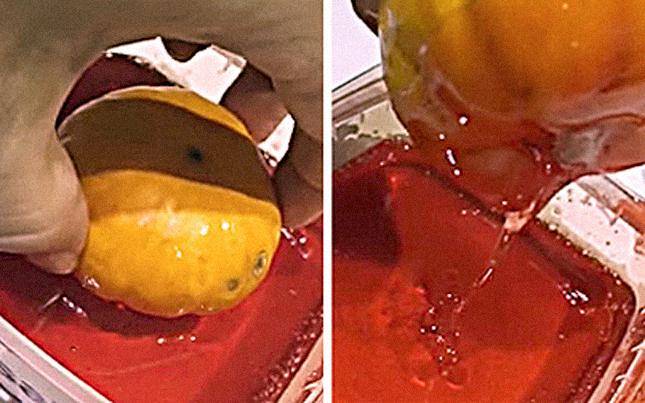 Step 4 Place in refrigerator to cool then cut in half
I place into the refrigerator for a while to cool and harden. When fully solidified, I remove the mold from the bowl. Using a sharp Xacto knife, I gently cut the mold in half, releasing the pumpkin and creating a 2-part mold. Now I'm ready to make some chocolate mini pumpkins!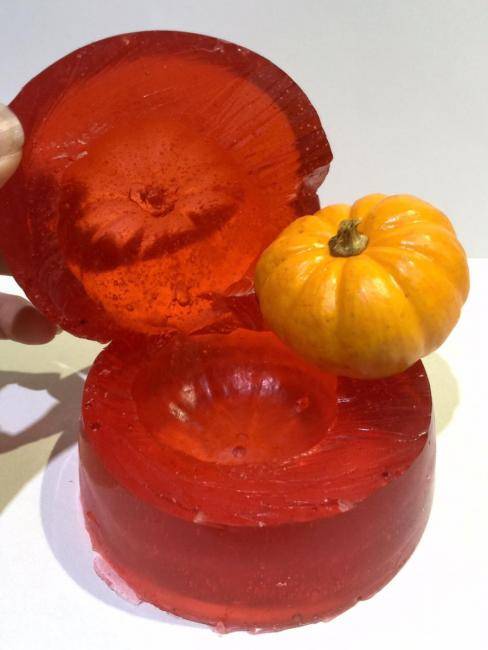 Step 5 Melt down chocolate and place in mold
I melt down some white chocolate Wilton Candy Melts, following the directions for the microwave, in a pourable pyrex measuring cup. I scoop the melted chocolate into the prepared 2-part Amazing Mold Putty mold – filling both sides of mold completely.
Step 6 Put two halves together
I then place the top half of the mold over the bottom, align to my mold marks, and then place in refrigerator to chill and harden. This will create a solid chocolate pumpkin... YUM!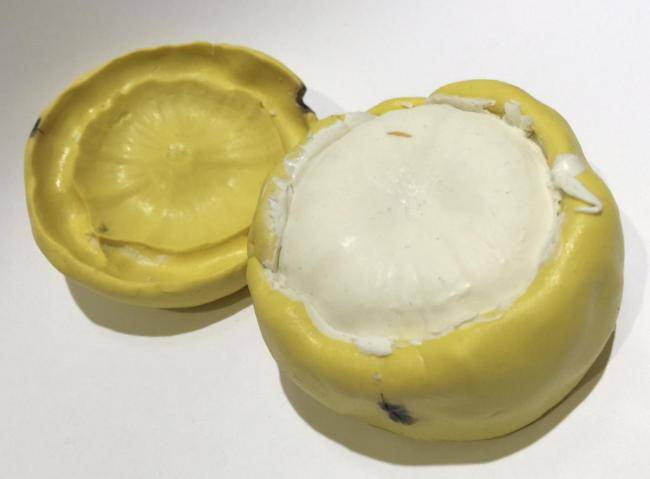 Step 7 Spread layers of chocolate inside Amazing Remelt Mold
I then fill each section of the Amazing Remelt mold, spreading layers of chocolate to evenly coat edges, leaving the center open. This pumpkin will be hollow and filled with an assortment of roasted seeds/nuts and mini dark chocolate chips... a perfect edible favor for each table setting.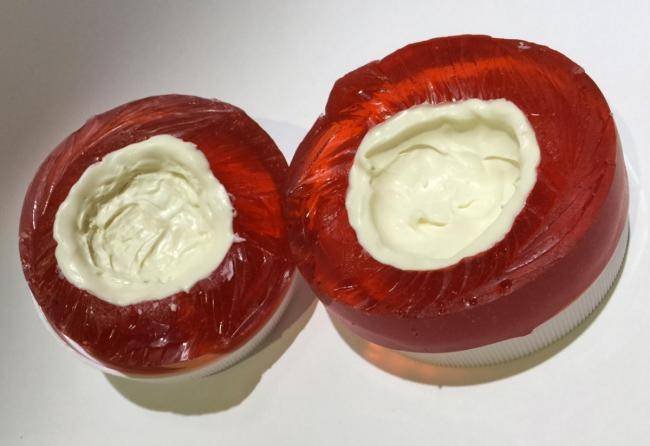 ---
The chocolate hardens very quickly so I can remove, set aside on a tray in the fridge, and make another set. These are fun to make and can be made well in advance of the Thanksgiving Day feast!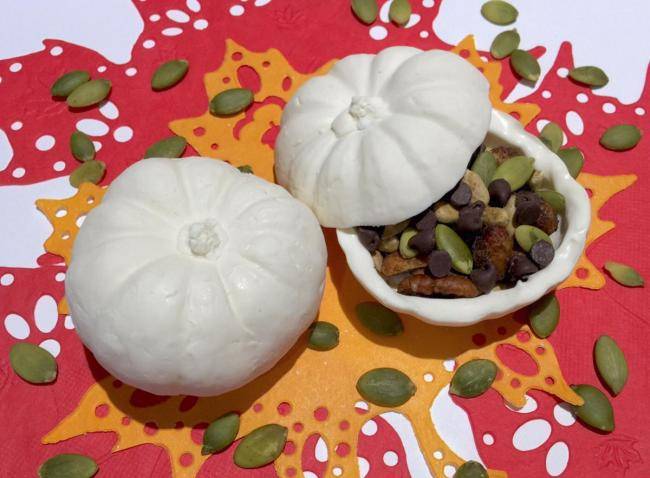 ---