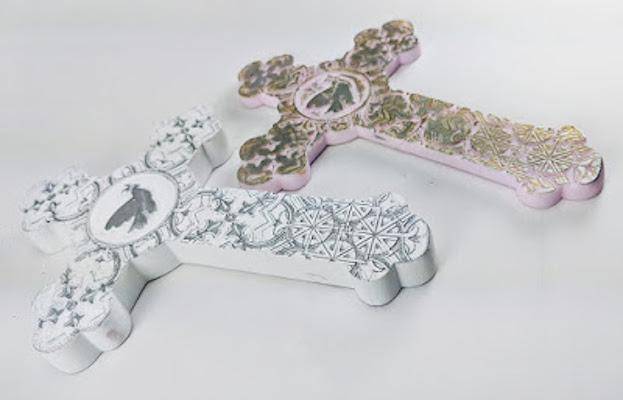 Need some new Easter Sunday decor?
Good day everyone! Brenda here and today I want to share a project I made for my Mom for Easter. I received this cross awhile back and I love it dearly, but it's a bit heavy. Of course, since the Amazing Casting Resin is so lightweight, I decided to use it to make a lighter version of the cross, to use as an embellishment to top off a handmade paper heart.
Step 1 Make a mold of your cross from Amazing Mold Putty
I started with my Amazing Mold Putty and made a mold of my cross. Since the cross is a bit larger I had to mold it in chunks. You don't want to try to mold something large all at once since the mold putty sets up rather quickly. I started with the top half and let it set up; then I mixed up another batch and pressed it into the already set portion and formed it around the bottom half.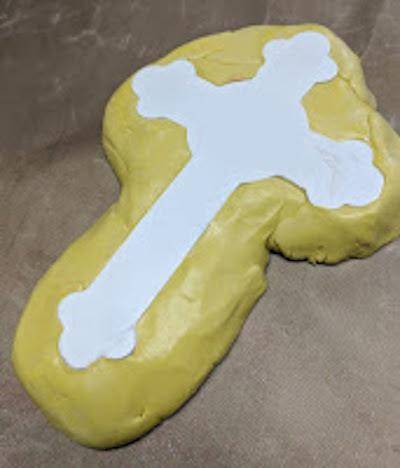 Step 2 Pour your Amazing Casting Resin
After I mixed up a batch of Amazing Casting Resin colored with a little bit of Bubblegum Alumidust, I poured the resin into my mold and let it set for about 10-15 minutes. I can't wait to pull it out of the mold!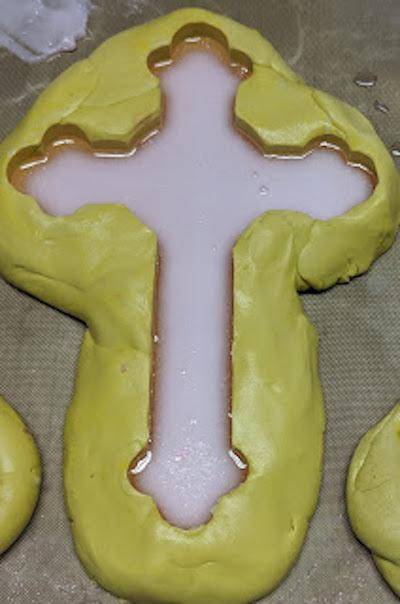 Step 3 Decorate your new cross
For Christmas I received some Art-C products that I have been dying to try out. They are similar to rub and buff and I knew these would bring out the beauty and detail of this cross.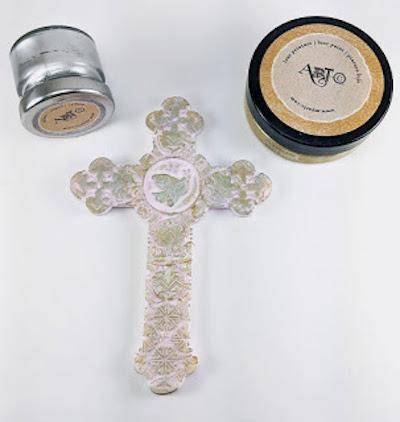 Here you can see how thick the original cross is. I can control how thick or thin I want to make my resin duplicate by how much or how little resin I pour into my mold.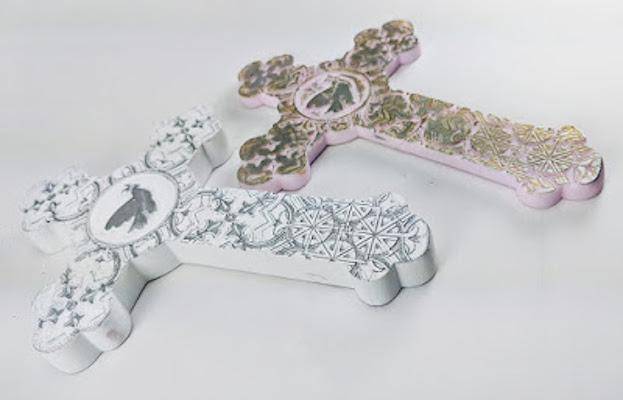 ---
Because the resin piece is so lightweight I was able to attach it to my paper flower heart with just some hot glue, without "smashing" the roses. I put a hanger on the back and its ready for gifting!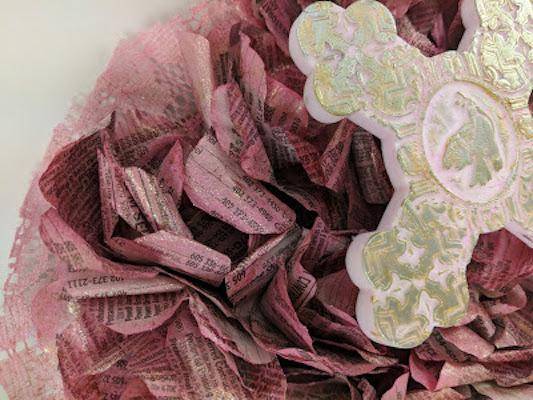 ---