---
Step 1 Mix a batch of resin and pour into mold
The simplest idea came to me! I have a mold that I had made out of a cut piece of brass (to make a Christmas ornament) and it has an Egg shape. I first mixed two equal parts of Amazing Casting Resin and poured it into my mold to give it a "egg base". I just love watching the casting resin cure... don't you?!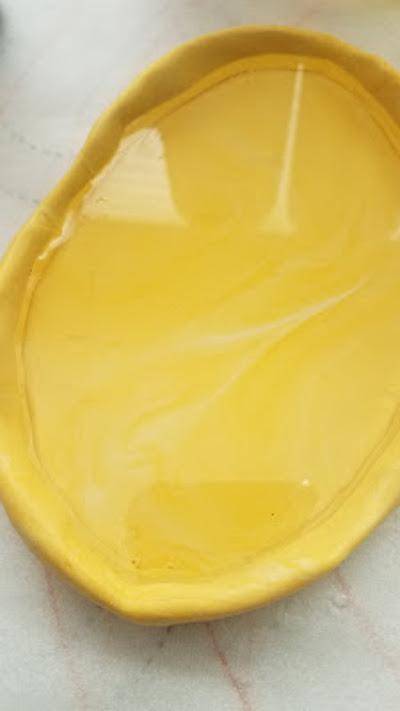 Step 2 Choose colors and mix with resin
After this base egg cured (I gave it about 15 minutes), I gathered three of my Alumilite Dyes that would be good for Easter – Blue, Purple and Yellow. I poured out very small, but equal portions of Amazing Casting Resin and squeezed out a tiny drop of each color into part "A" of the resin, then stirred color completely before adding part "B" (CLICK HERE to view mixing/preparation).
Step 3 Create design by pouring resin
The first color I mixed up was the yellow. I poured random lines on top of my white cured resin.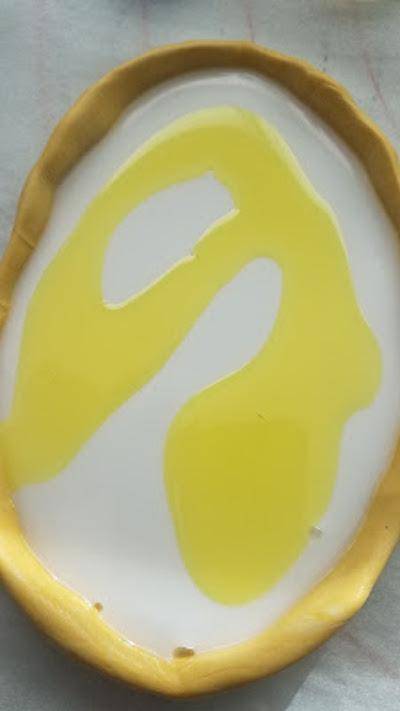 Step 4 Use a pipette to make a more detailed design
As the yellow was curing, I was thinking "there has to be a better way to have more control over the colored resin". A while back I bought a bunch of disposable pipettes, so after the yellow cured, I mixed up the blue dyed resin and used the pipette to draw where I wanted my colored resin to go. It worked beautifully! I just love how I got some green where the blue was over the yellow.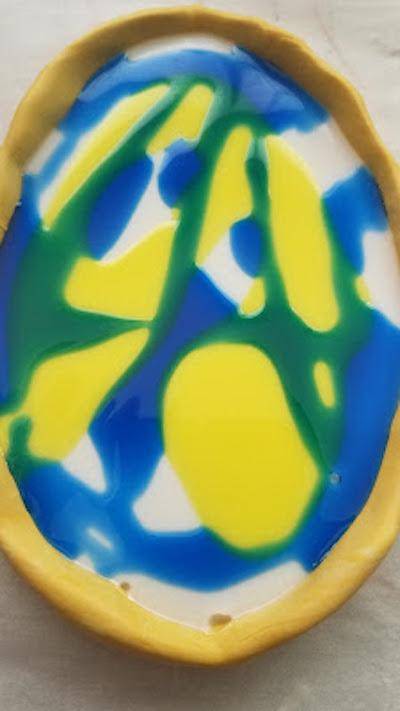 Step 5 Finish adding all remaining colors
Now I just had purple left. I mixed it up and used another pipette to squeeze the purple where I wanted. As always I kept a spare mold around to pour the extra resin in.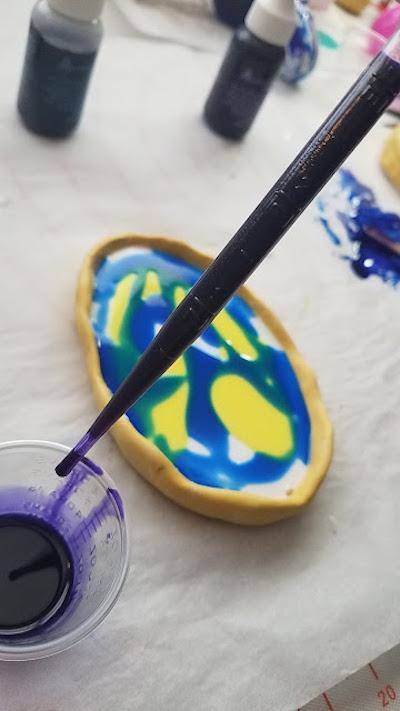 Step 6 Let cure for a couple of hours
Once I was done applying the three resin colors, I let the whole thing cure for a couple of hours to make sure everything was set totally.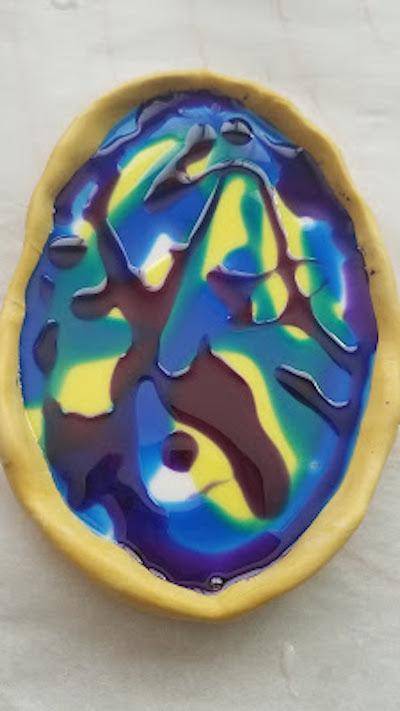 I took it out of the mold and trimmed the back a little, then drilled a hole in the top. I grabbed my ribbons and cut a small piece of a greenish/blue colored one. I really like how this turned out. It has kind of a watercolor look about it. Isn't it fun that you can mix up your Holidays and make decorations for both?!