Alumilite has everything you need to create successful silicone molds at home.
How to Create Successful Molds
Welcome to Mold Making 101, Alumilite's free online class! Learn mold making basics, from making a mold box to mixing your silicone to de-molding your finished product.
There are a lot of silicone options out there - but how do you know which one is right for you and your project? That's where we come in.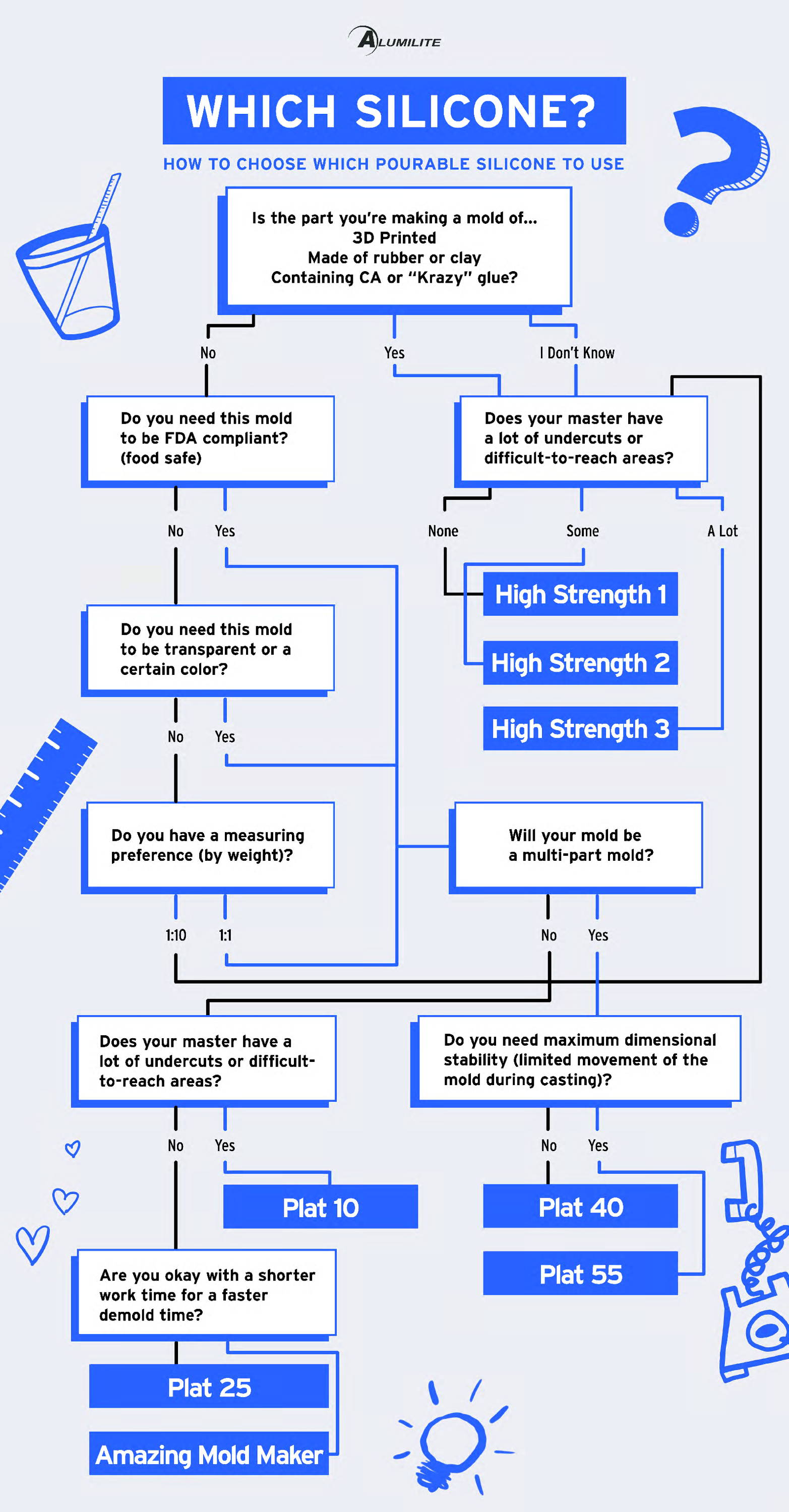 The Amazing line of mold making products are truly that....Amazing! With their quick curing times and ease of use, you can be on your way to making a mold in no time. Amazing Mold Maker and Amazing Mold Putty are also FDA compliant, making them a fantastic choice for molding with food.
The Platinum series from Alumilte are platinum based silicones having a range of flexibility. Plat 10, with a shore hardness of 10, is the most flexible of the series. It's a perfect choice for castings with extreme undercuts or negative space. Plat 55, which is the least flexible of the series, having a shore hardness of 55, is best for reproducing complex parts like in automotive applications.
Alumilite's High Strength series are all tin-based silicones producing a range of rigidity and with excellent tear strength. High Strength 1 is the stiffest of the line, High Strength 2 having a bit more flexibility, and High Strength 3 being the most flexible making it a perfect choice when working with castings with severe undercuts and negative space.
Silicone isn't the only thing you'll need on your mold-making journey. From mold-box materials, to Rubber to Rubber, Alumilite has everything you need to successfully finish your project.
These 14-inch stir sticks are ideal for mixing together large quantities of Alumilite urethane and epoxy resins.