Crystal clear resin casting system that cures to a rigid, durable clear glass finish.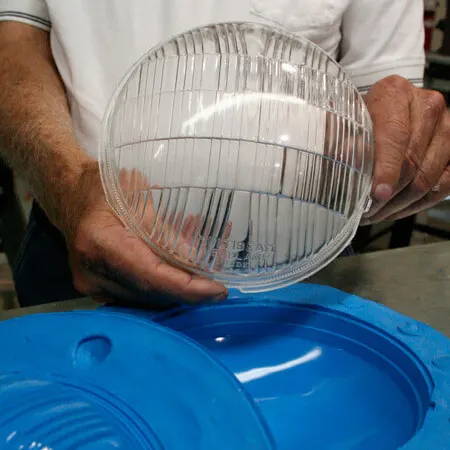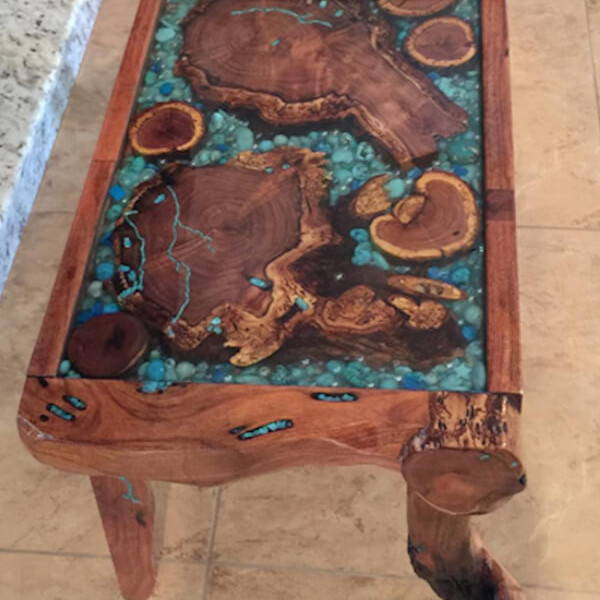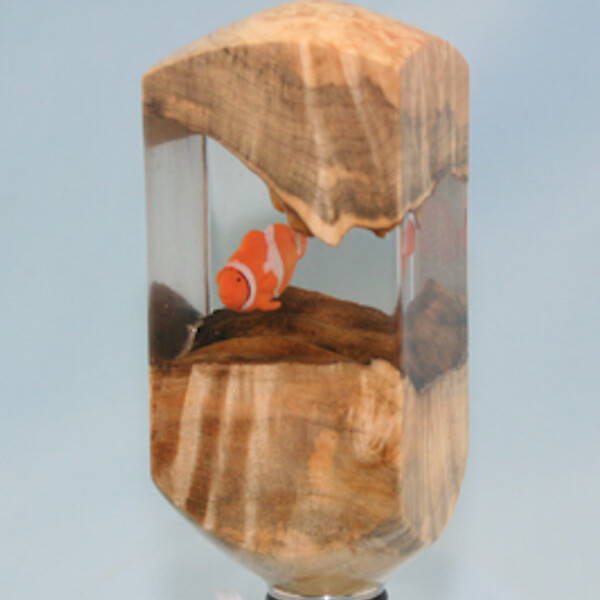 HOW TO USE
4 SIMPLE STEPS
MEASURE

MIX

POUR

ADORE
click on any of our products below for more information
ADD COLOR
DYES,DUST,POWDERS & METALLICS
Casting Resins are easy to color using any of our dyes, dusts, and powders.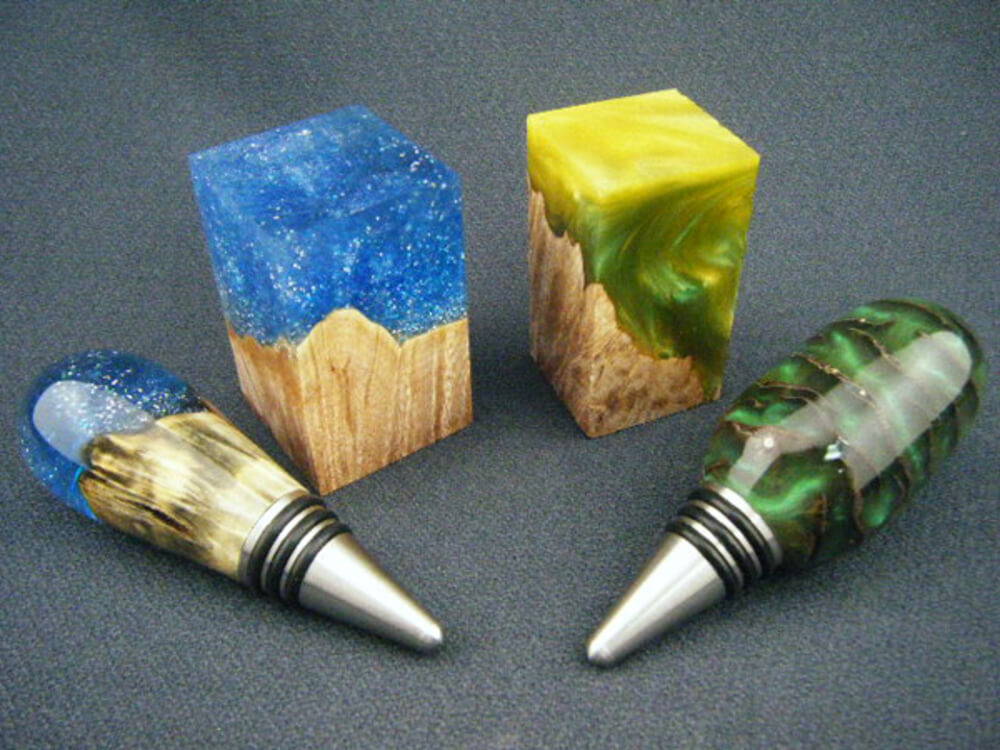 what tools and equipment do i need?
Measuring cups and stir sticks are needed for most applications. Depending on your project, you may need an alcohol spray bottle, drill mixer, 5 gallon bucket, aluminum tape or colorants. We carry all these tools and equipment.
ARE ALL OF ALUMILITE'S RESINS UV STABLE?
Alumilite opaque and clear resins will yellow over time if it is exposed to UV light. Clear acrylics or lacquers work well for protecting the resins from changing color. There are two ways of applying paint to achieve the best adhesion. First paint the mold and allow it to completely dry before casting your resin. As the resin flows into the painted mold, it will chemically bond to the paint as the resin is curing and after the resin cures you will demold a perfectly painted part. Painting the mold prior to casting allows you to reproduce perfect detail by painting becoming the outside layer of the actual part rather than cover the exact cast replica with paint that could then cover up fine detail. The other option for painting your part is to paint the part as soon as you remove the cast part from the mold and after you remove any flash while the resin is still curing. Although the resin is demoldable, the casting resin is still curing and if painted during the first 5 or 10 minutes of casting the part, the resin will still crosslink with the paint to give you not only a mechanical bond but also a chemical bond between the paint and the cast piece. Paints have built in UV stabilizers which then block out the UV light from ever reaching the casting resin which could affect the color.
HOW DO I AVOID AIR BUBBLES IN MY PART?
Cast Alumilite into a warm mold coated with baby powder. This will help the material flow better and cure more evenly. If you are using silicone rubber, stick the mold in an oven set at Warm for approximately 30 minutes or put your mold in a microwave on high for 1 minute per lb of rubber. Once your mold is warm to the touch, sprinkle baby powder or talc powder in the mold. Shake the powder around the mold so all areas are covered. Once covered, knock or blow out all of the excess powder. This will leave a light coat of powder on the outside of the mold that will release the surface tension and allow the material to flow much better reducing the chance of trapping air bubbles. You can also use any kind of paint or commercial brand of urethane release to aid in the problem if baby powder isnt available. For complex molds that have severe undercuts, you may need to vent those troubled areas with holes that can be created with either some copper tubing or an Excel or Exacto knife.
IS THERE a DIFFERENCE BETWEEN THE ALUMILITE CLEAR AND THE WATER CLEAR?
The Clears are both optically clear and cure to rigid clear castings. However, the Alumilite Clear was developed specifically for applications where a higher durometer and better polish-ability is required. Therefore, the biggest difference between the two is that the Alumilite Clear is slightly harder and polishes much better than the Water Clear, and the Water Clear tends to cure a little better when pouring extremely thin pieces. Both of these products are mercury-free and intended for industrial use only.
HOW DO I POLISH CLEAR RESINS?
First and foremost, the clear castings should be post cured well with heat. Otherwise the resin may be to soft to get satisfactory results. Unless there is parting lines or a matte finish, you do not have to wet sand. If sanding is required, start with as coarse as 320 grit (ALWAYS wet sanding) to speed up the finishing process, and gradually work up to 2000 grit for the best results. Progression should go something like this 320-600-800-1200-2000 again, remember, ALWAYS wet sanding. It is recommended you polish by hand, but it can be performed using a power buffing set-up if it goes REALLY SLOW! To successfully polish you must not go no more than 300 RPMS at the wheel. Use a loose cotton buff and plenty of 3M Automotive Rubbing Compound. It's messy... but it works like a charm! Remember to wear you use safety glasses and use a good respirator or do it outside because it is a mess!!!
WHY IS MY CLEAR RESIN WHITE OR CLOUDY?
This white swirl or cloudiness happens when the mix ratio becomes heavy with A side. Keep the mix ratio as close to 1:1 by weight as possible. It needs to be measured out by weight, not volume.
NEED MORE CASTING RESIN SUPPORT?
Alumilite has been in the mold making and casting resin industry for over 35 years.
We are here to answer your casting resin questions. Don't hesitate to contact us.